Oakland Builders & Education Seminars
Founded in 1990 as Michigan Builders Institute, and in 1995 became Oakland Builders Institute.  In an effort to continue our commitment to excellence in quality of education, the company expanded its educational curriculum and changed its name to Oakland Builders & Education Seminars (OBES) in 2006.
OBES has earned a reputation for proficiency and excellence in teaching methods, course materials and program content.  We provide comprehensive courses in a broad area of building and remodeling as well as thorough preparation to pass the state examination for a residential builder license.  Our building courses are designed to cover all aspects of construction of residential projects using lectures, textbooks and audiovisual techniques.
We offer 75 years of combined instructor experience. There is an ongoing effort to upgrading offerings through survey research of all students, periodic revisions of teaching manuals and materials.
We offer The Best in Building Industry Courses.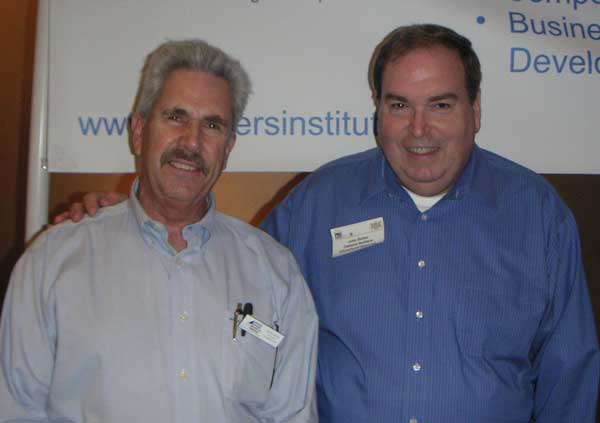 Instructors Wayne Krupin and John Bollan Jr.
Have questions?
We have answers! Call 313-246-9898 to speak with Wayne about the class options now.